TAYLOR SWIFT | Reputation Stadium Tour
After forty-nine concerts out of fifty-three, Taylor Swift performed at The Gabba in Brisbane, with opening acts of Charli XCX and Broods, and we were there to tell you all about it!
Following the huge success of her latest album, Swift flew all the way to Australia with her 'Stadium Only' tour, performing the tracklist from 'Reputation' and a few past hits of previous albums. Capable of hosting 48 thousand people, The Gabba seemed almost full despite the rumours that tickets were not sold out by the night of the concert.
With an opening performance by the New Zealander indie duo Broods performing their hits (instead of the American-Cuban and former Fifth Harmony singer, Camila Cabello), the concert started around 7 PM in a high note. Although not as famous as the others, Broods' hits and singing do not come up short when compared to the successful songs that came after and somehow it reminded us of Lorde. But even a good singing could not save the lack of 'stage presence' Georgia had, a problem that did not trouble Charli XCX.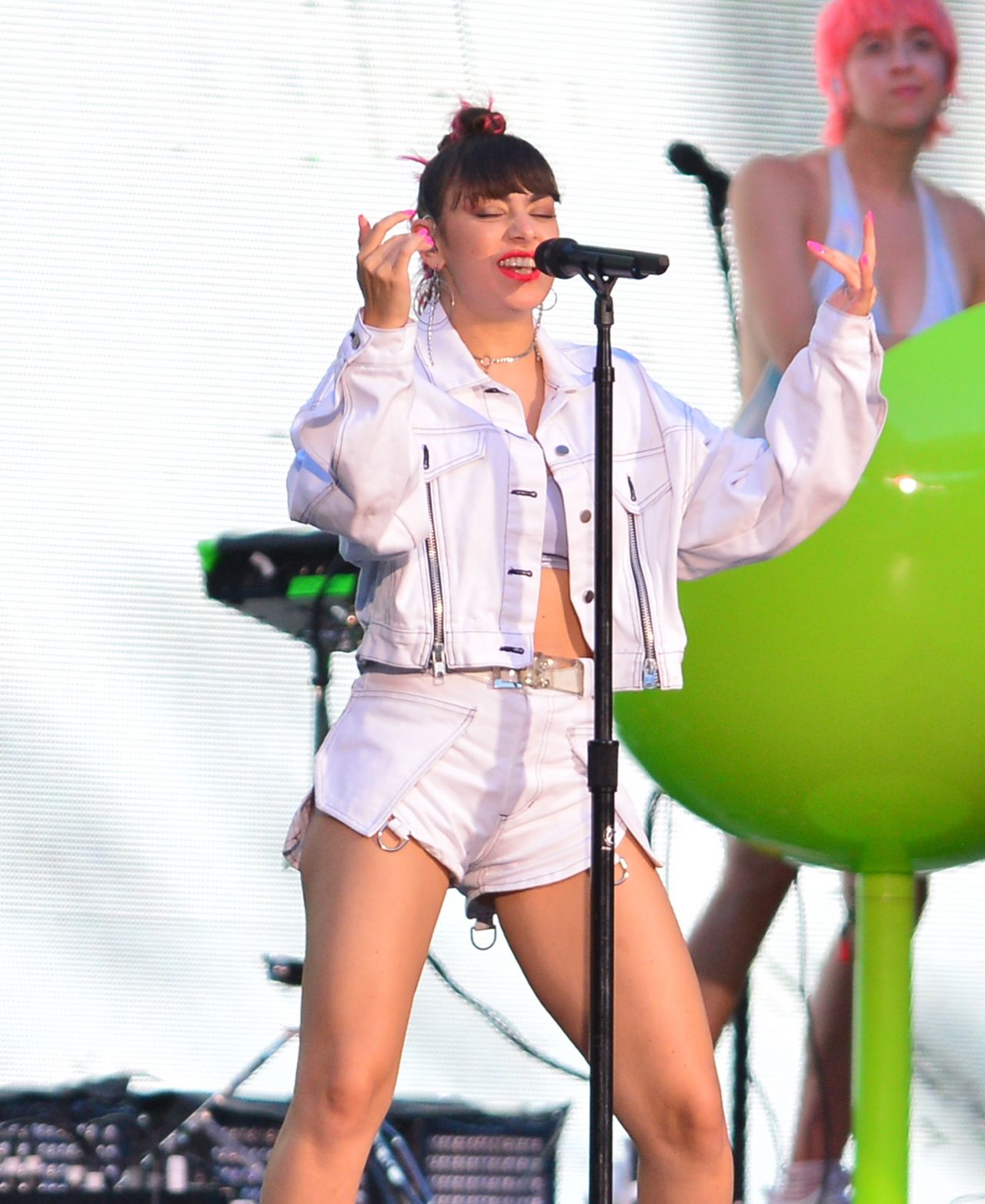 She, who already have two songs with Australian artists – 'Fancy' with Iggy Azaelia, and '1999' with Troye Sivan – from the first second drew all attention to herself. Charli XCX got to stage at 8 PM and focused on the most famous songs from her career: 'Boom Clap', 'Dirty Sexy Money' and 'Boys', to mention some. Interacting all the time with the audience, Charli's performance delivered a great performance that was not only fun and entertaining but also, in my opinion – and perhaps one of the big surprises of the night – even better than Taylor's. To be honest, I enjoyed it so much that I spent my day listening to her work instead of Taylor, as I imagined.
It was around 9 PM when the lights turned off again and the introduction the 'Reputation' concert started playing on the screens. Right at the entrance, every person received a LED wristband to be activated when Taylor entered the stage, so with the first song ('…Ready For It?') the whole stadium lit up in a bright red as Swift and her dancers appeared on stage to begin. From that moment on, Taylor carried out the concert effortlessly and the two hours went by so quickly we could barely notice it.
The tracklist involved every 'Reputation' song (except for 'So It Goes…' for some reason) and a few of past successes, such as 'Shake It Off', 'Style', 'Blank Space' and 'Bad Blood' (all from the album '1989'), 'Love Story' and 'You Belong with Me' (from 'Fearless'), and – another surprise for me – 'Should've Said No' (from her very first album, 'Taylor Swift'). Both 'RED' and 'Speak Now' had no big hits performed; instead, the first had 'Starlight' as the night's surprise song and the second, 'Long Live' mixed up with 'New Year's Eve' in a piano performance.
As the concert went on, the wristbands would change colours and follow the 'mood' of the song played and what was being shown on screen, giving The Gabba a nice lighting effect throughout (mine is still flashing red in the wardrobe), adding to the flames and fireworks launched from behind the stage. Around 11 PM, Taylor wrapped it up with her song about Kanye West, 'This is Why We Can't Have Nice Things'.
As much as I would like to declare that the concert was incredible in every aspect, I know about my bias and how much it interferes in my judgement sometimes (most of them, actually). Overall, it was fun from beginning to end, incredibly effortless and entertaining. To be able to sing the new and old songs made me feel a little nostalgic and excited to know that I have been following her career for almost ten years.
Now that the old Taylor is dead, all that I am left – eagerly – wondering is what the new one will bring to us next.